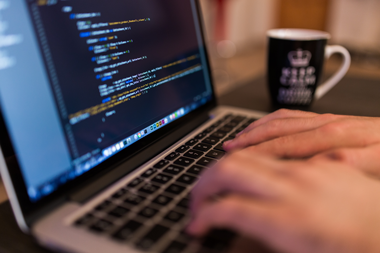 While nearly every organization has a website, many were not designed with lead-generation in mind. The key to creating a compelling user experience and content that attracts visitors, engages them, encourages return visits, and turns them into leads is planning. Your website needs to not only attract the right kinds of leads, but then must work hard to engage them so they will stick around and learn more about your brand.
Everything from your website's design and user experience to its content plays a role in telling a prospective customer your brand's story and in helping them view your organization as a credible source. A poor user experience or the presentation of irrelevant or outdated content will quickly make leads go elsewhere to find the solution or partner they feel they can trust.
Here are some keys to designing a website that generates and captures leads:
Plan Well (and Make Content Management Manageable): Commit to developing and posting content on a regular basis.
Develop Content Offers: Offer something of value in exchange for the lead's contact details.
Choose the Right Designer and Developer: Ensure that the design and development team has significant experience building the type of site you need.
Choose the Right Technology: A good development team can choose the technology that will suit your needs over time, from open source content management systems like WordPress and Drupal, to proprietary platforms and complete custom builds.
Leverage Marketing Automation and CRM Tools: Choose marketing automation and customer relationship management platforms that will engage visitors and nurture them until they convert.
The bottom line
Building a lead-generating powerhouse website requires the alignment of goals and objectives between the organization and its design and development partner. Unless a website is planned well from the start, including its content, design, and user experience, it is destined to become a stale online brochure that is severely underutilized. Choose your design and development teams carefully, and realize that one team might not be able to satisfy all of your requirements. Your choice of marketing automation and CRM platforms will also take careful consideration to ensure you're making the right decision for now and for the future. The goals and objectives of every website may be unique, but strategic planning should help put you well on your way to planning a website that works hard for your organization for years to come.
Download a free copy of Imbue Creative's white paper, "Building a Lead-Generating, Powerhouse Website."
---
This article was originally published on October 13, 2016 on NJBiz.com.