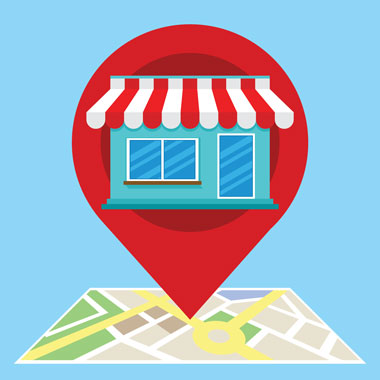 Do you have a brick and mortar location and want better local SEO? Don't underestimate the power of "Google My Business". The most widely used search engine in the world, Google provides tools you can readily use to maximize your business's online presence.
Here are the critical "Google My Business" features to leverage when claiming or completing your listing:
Claim it and verify it
Claiming and verifying your business listing on Google is simple and free — so go ahead and do it now! To get started, click this link: https://www.google.com/business.
Claiming and verifying is the first step in getting control over your listing, but don't stop there. It's important to complete your listing so that it's optimized for searchers looking for a business like yours. The more complete and accurate your listing, the better your chances of getting business from online searchers.
Fill in the basics
This is simple but crucial. Make sure that your address, phone number, hours, website, and business description are accurate. If you have multiple locations, make sure that all have their specifics listed correctly.
Add photos
Searchers want to see photos. They want to see what the outside of your business looks like so they can recognize it from the car. They want to see interior photos to determine if your business is what they're looking for, and if it's clean, populated, etc. They want to see photos of your products or services to have proof of your legitimacy. Select your best photos and upload them. Users have the ability to submit photos, too, so make sure you're represented by some of your own professional photos.
Get reviews
I rarely make an online purchase without first reading a review. At the very least I look at how many stars the product received. Many of us determine whether or not we follow through with a purchase based on such reviews. Additionally, seeing that a product or place has no reviews is worse than its having only a few, even if those few are mixed. So, put forth the effort to get reviews. Don't be sheepish about it. Ask your best customers to submit a review in exchange for a coupon, freebie, or just out of the kindness of their hearts. (You'll be amazed how many people are happy to help!)
Check back
Have you ever used the "Suggest an Edit" feature provided by Google? Users (i.e., anyone) can click that option and easily submit an edit to any Google My Business listing, even if the listing has already been claimed by someone else. While edits are subject to review by the Google team, they are often approved. It's up to you to check back on your listing and make sure all the information remains accurate. This also goes for any updates you need to make should changes occur (hours, phone number, etc.).
Other Features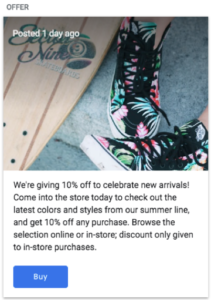 Google My Business now offers "Posts" too, giving account admins the ability to post content regularly that will appear under their listings in search and map results. While these posts disappear after seven days, they are a great way to inform viewers of current specials and timely content related to your business.
Google now also offers a free website builder (for a very simplistic design), the ability to have multiple users on an account, and a messaging feature. This platform has created its own, unique space somewhere in between the worlds of social media and search engines.