At Imbue, everything we do is aimed at providing the right balance of strategies and tactics to help you reach your goals and address your business's marketplace challenges. While there are a number of firms that do what we do, we take a different approach from our competitors.
Some agencies pitch ideas along with lofty budgets to their clients and prospects and cross their fingers that they'll be hired. They spend hours doing research and dedicating their resources to generate ideas and concepts that may or may not be on target—just to win business. In the end, this means more overhead for them and higher fees for you. Some firms take an opposite approach and sell package deals that are selected based on perceived needs. The client gets rock bottom pricing and, unfortunately, strategy that matches that low price.
We don't pitch ideas with inflated budgets with the hopes that we win business. That's like throwing darts in the dark. We don't offer packages—we believe that it's a disservice to squeeze clients into predefined parameters that include more or less than what they truly need. Instead, we get to know you first and learn about your business. Then, we work with you to develop the right approach for your business—one that will accelerate performance and deliver results. Here's how we do it: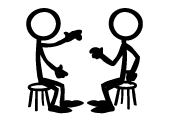 Step One: Getting to Know You
We begin with a complimentary consultation—if you're nearby, we like to get together in person; but, if not, or if time is an issue, we get on a call instead.
If you like what you hear and our process makes sense to you, we make a plan for the next steps.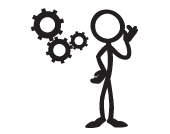 Step Two: Strategy
Clients often come to us with a project that is preplanned and ready to go. When that is the case, we skip the strategy step and move right into estimating the project. Sometimes, however, even when a client knows what the end result of their project or campaign should be, we need to help them pin down specifics and do some planning before the venture can be scoped out. During our free initial consultation, we'll be able to help you decide if you're ready to move to the next phase or if more up-front planning and decision making needs to be done first. If additional planning is in order, we'll give you our advice for moving forward and will offer to help you if you don't feel you can do it on your own. Most clients decide to engage our team to help them with this phase of the process, especially if the project has multiple components or is for a large or complex initiative. In fact, some clients come to us specifically for this type of strategy work (including marketing plans, brand assessments, print production planning, large-scale website planning, and other consulting services).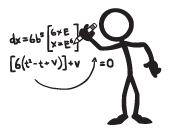 Step Three: Estimating
Once the Imbue team has a general understanding of what is needed to set the project or campaign in motion, we provide an estimate for the services our team will provide. We prepare a statement of work (SOW) to ensure we're all on the same page. You review and approve the SOW, and then we're ready to go!
Step Four: Execution
The actual execution process for every project is different; but generally you can expect a design or development phase, a revisions phase, and then a final implementation phase. Some projects, like large websites, then move into an ongoing-maintenance phase.
For most projects, you'll have one key contact here at Imbue. Your contact will manage all aspects of the project from development of timelines to communications between our team and yours, supervise the final implementation, and coordinate any ongoing maintenance if required.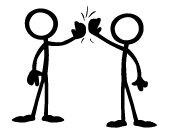 Step Five: Win. Win.
The end result: increased sales and deliverables that work hard for your business and that we're proud to showcase in our portfolio.