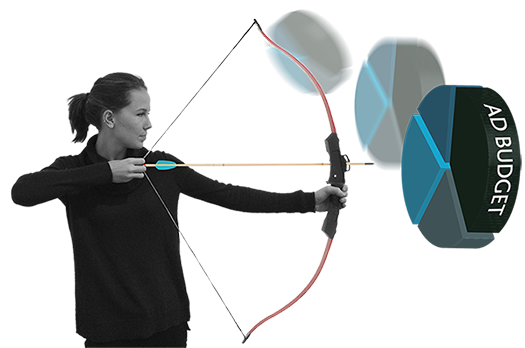 Advertising has adapted to today's digital world: there are new models and tools in place to reach an audience and drive results. Advertising mediums are interconnected now, and a single promotional channel can no longer be relied upon to create a presence or generate sales. Direct mail works better with email and online marketing. A print advertisement may entice a visit to a microsite to close a deal or sell a complex product. There are many different possibilities and ways to communicate. There is more customization, more targeting, and more ways to connect. The old-school approach by itself just doesn't work anymore. Advertising is different now. We know how to leverage the new media, use the classic approach, and integrate both to develop a stimulating promotional solution that serves to publicize your brand and create awareness.
Imbue can be your consummate marketing partner who brings talent, understanding, and experience to fully support your media and marketing plans. We know how to create the right promotional vehicles to make the best of your opportunities and to help you effectively reach your prospects and customers. We can give you an advantage in the marketplace through our use of print, digital, and tactical placement: we have strengths here. We've created integrated multi-channel marketing campaigns as well as ones with a limited scope. Our work is focused and well thought out—to get you the attention you need along with the powerful results you expect.
Banner ads
Mobile
Monitoring and analysis
Online display
Pay-per-click (PPC)
Print
Search engine marketing (SEM)
---
Interested in improving your advertising campaigns? Contact us.