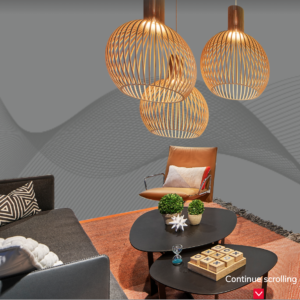 Innovative Commercial Interiors (ICI) grew from a mom-and-pop, start-up furniture and flooring company to a multi-million dollar, commercial interior planning and design firm that became known for two things: their beautiful designs and their team of highly creative professionals. The problem? Their website didn't showcase either of these strengths.
Imbue Creative's team worked side-by-side with ICI's creative team to help develop a site that truly showcased their creative spirit and the beauty of what they design for their own clients on a daily basis. It also gave prospective clients the opportunity to get to know ICI's team.
The first step was to replace all of the stock photography currently on the site with beautiful shots of spaces ICI designed, as well images of their incredibly talented and passionate team. After all, these were their true strengths.
Imbue added warmth and dimension to the new site through the use of color and storytelling. Instead of sticking with the primary red of their logo for everything, Imbue used it as a starting point to build out an entire palette that included grays and blues and would act as supporting and accent colors throughout.
Completely aware of how quickly things can change in the design world, Imbue built the site in WordPress to allow for changing trends, expanded services, and evolving team members and clients. This allowed the ICI team the ability to quickly and easily updated elements of the site to keep it fresh and relevant.
The result was more than just a new site, but an immersive and consistent user experience across all platforms. An experience that set the stage for the one clients would have when they hired ICI.