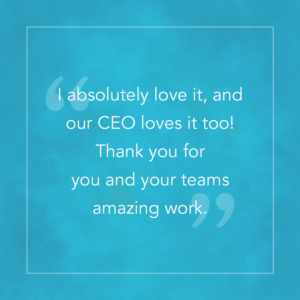 The Bucks County Water and Sewer Authority (BCWSA) is one of the largest, water and sewer authorities in Pennsylvania, providing services to more than 100,000 households and businesses in the region.
BCWSA reached out to Imbue because they wanted a well-designed, user-friendly template for their Water Quality Reports. The Imbue team suggested creating this piece in PowerPoint so the users could easily generate and print new reports while maintaining the integrity of the design.
Our team came up with multiple concepts based on BCWSA's existing assets and samples. The chosen design highlights the value of safe drinking water for children, thus underlining the importance of the work of BCWSA in meeting public health standards.
At Imbue, we recognize the importance of training as evidenced through our live and recorded webinars. For BCWSA, we provided a training session on more advanced ways to use PowerPoint so they would be successful in using their new template.