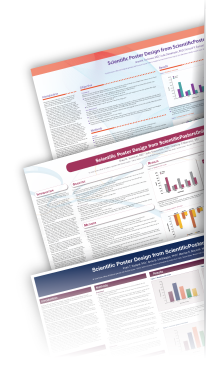 We understand the importance of every last detail when it comes to scientific poster design, layout, and printing.
Imbue turns your scientific poster project into the distinguished visual presentation your hard work deserves. Our thoroughness, extensive experience, keen attention to detail, and exacting quality control procedures assure you of a high-quality finished product. The Imbue team is comfortable with challenging data displays and demanding layout requirements. We can even provide mobile tagging (QR code) and hosting capabilities for online viewing of each scientific poster. Once you work with us, we think you'll agree that we understand you and the poster process better than any other agency or graphic designer.
Considering using a QR code on your scientific poster? Looking to house your posters online? Tired of printing handouts? Consider PosterViewer from Imbue.
We also offer scientific and research poster printing through our in-house printing team. Learn more…