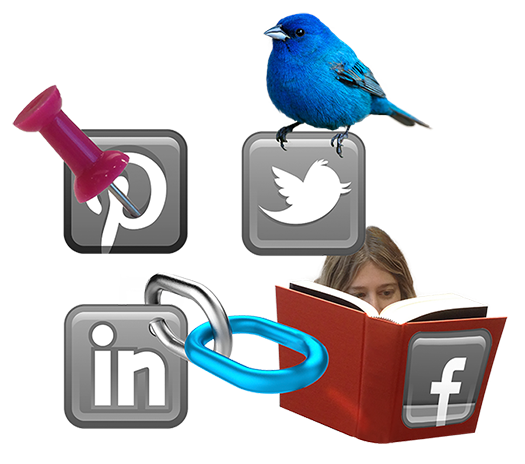 Imbue is ready to tell your story—and we'll make sure it's heard.
Knowing which channels are right for your brand means knowing where your audiences are. We help you determine the most effective platforms, such as Facebook, Twitter, Google+, Pinterest, and Instagram, and then partner with you to participate on them effectively. Our work will get your messages out, drive website traffic, increase business, and energize your brand.
We'll create a powerful communication strategy that gets the conversation started and gives you the exposure you need. We resolve the time and financial challenges you face managing social media properties well and measuring the success of your efforts. We have the resources needed to monitor and manage your organization's social reputation and can supplement the time your staff spends on social media activities.
Imbue is ready help you take advantage of the marketing power of social media and leverage its capabilities to spread the word about your business and create buzz about your brand:
Content plans & competitive analyses
Social media property development and/or management
---
Join the conversation and make your voice heard. Contact Us.