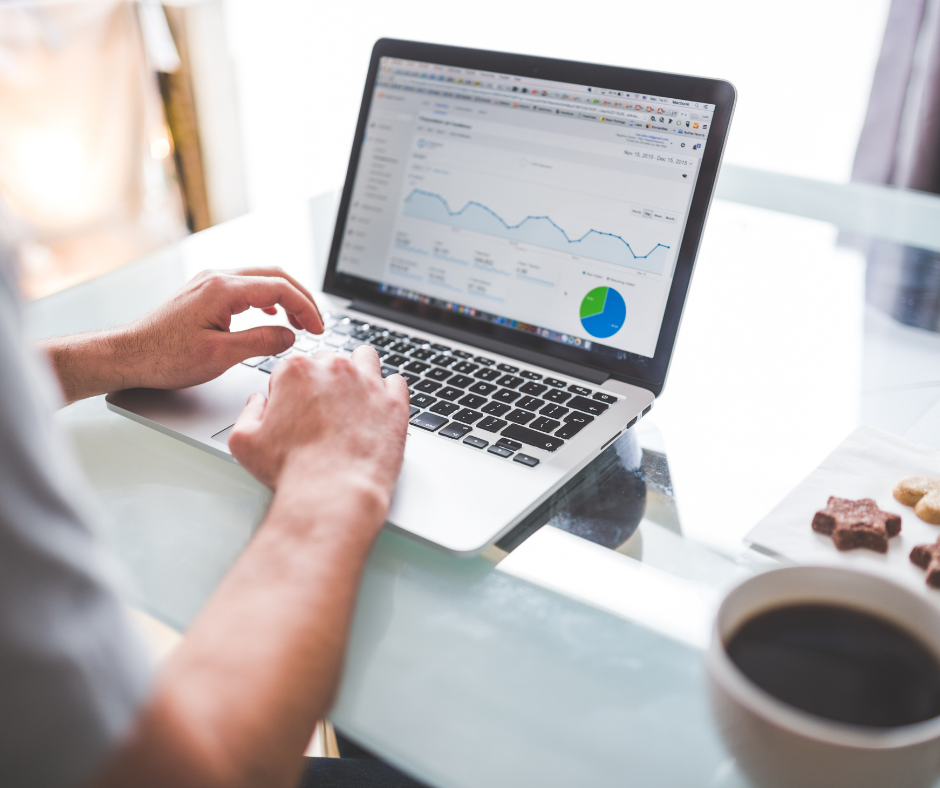 As you develop your company's 2022 marketing plan, it's important to expand on what's already working well, and also try out new things to determine where there's room to grow! If you're looking to ramp up digital marketing efforts this year, then these six 2022 digital marketing trends may be worth considering.
Some of the below digital marketing trends have been on the rise for many years, and others are up-and-coming ways to market your business. Either way, now is the perfect time to test out some of these ideas and see what works best for your business!
1. Video Continues to Rise
By the end of this year, Cisco reports that online videos will make up more than 82% of all consumer internet traffic—15 times higher than it was in 2017. If your business has not yet started utilizing this powerful form of content, now is the time! As a starting point, platforms like Canva and Adobe Express make it simple to create engaging videos.
As you create more and more videos to market your business, keep in mind that this type of content works well across many different channels. You can start by uploading your videos to platforms such as YouTube and social media pages. Then, take it a step further by embedding them into email newsletters, related pages of your website and blog posts to leverage this content as much as possible.
2. Focus on Inbound Marketing
Inbound marketing isn't a new trend, but it appears to be picking up steam lately. According to HubSpot, "27% of marketers say they will leverage [inbound marketing] for the first time in 2022, while 11% of marketers say it will be their biggest investment in the next year."
Inbound marketing is designed to draw in the right audience for your brand and provide valuable content to build connections that lead to conversions. Looking to ramp up inbound marketing efforts for your business in 2022? We've got a lot of free resources to help you get started including an Inbound Marketing Checklist, Glossary and ROI infographic!
3. Growing on LinkedIn
This powerful social media platform continues to expand its features as its user-base rapidly grows, with a reported two new members joining per second.
While LinkedIn recently did away with their Stories feature, Pages now have the opportunity to go Live, giving businesses an opportunity to have more direct interactions with followers. Companies looking to reach a business-minded audience can find success on this platform by leveraging these new features and incorporating a robust content strategy.
4. Integrated Campaigns with Direct Mail
As consumers are inundated every day with notifications, emails, and reminders on their digital devices—it's easy for your company's message to get lost in the mix. The remedy? A direct mail campaign that integrates digital elements to reach your audience with the right message at the right time.
According to Simply Noted, "In 2021, standard direct mail open rates can reach nearly 90%. Compare that to the 23% open rate that Mailchimp estimates email marketing enjoys, and the power of direct mail becomes evident. Beyond open rates, Forbes estimates that 42% of recipients read, or scan, the advertising mailers they receive. This is double the number of people that open an advertising email."
5. Make it Memorable
One of our guiding principles here at Imbue is to "make it unforgettable"—this should be a guiding element of your digital marketing plan, too! Marketers are putting focus on creating more memorable experiences through their campaigns by incorporating more experiential elements and personalization.
HubSpot defines experiential marketing as a "strategy that invites an audience to interact with a business in a real-world situation. Using participatory, hands-on, and tangible branding material, the business can show its customers not just what the company offers, but what it stands for." Think about how you can bring your marketing plan to life with interactive features, and tailored content to create a personalized, memorable experience for your audience.
6. Email Marketing Takes Center Stage
At the start of the pandemic, many businesses began relying more on email marketing to connect with their audience. According to Forbes, "Litmus recently released a State of Email report showcasing that email has become marketing's most important channel: 91% of survey respondents maintained email marketing is critical to the overall success of their company."
Email marketing is as important as ever, as it provides a direct, open line of communication. We recommend building out a segmented list so you can tailor specific messages for different groups of your audience. For example, a list of Prospects may receive a different email than a list of Customers.
Want to discuss how Imbue can help your business develop a memorable plan that incorporates these 2022 digital marketing trends? Get in touch today!