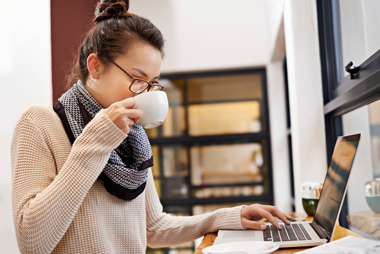 When it comes to blogging, most of us wish that it was easier done than said. No, that's not a typo. Time and time again, marketing teams vow to make blogging an initiative, promising to keep it at the top of their to-do lists even in the face of all other tasks and projects they have on their plates. The reality is, that rarely happens.
We get it. Maintaining a solid, successful blog is hard.
That's why we recommend you use a content calendar to help you organize and maintain your blogging efforts. While we'd argue there are countless reasons why content calendars are awesome, we'll start with these four:
They keep you organized.
Because who doesn't need a little help staying on top of everything that needs to get done? Content calendars provide the type of organization that busy marketers crave, fit with requirements, important notes, and deadlines. By outlining different posts and sorting them into an easy-to-follow timeline, it helps take some of the administrative stress out of blogging, allowing more time and effort to be spent on quality content.
They help with SEO.
Blogging and SEO are the new media marketer's peanut butter and jelly; they go together perfectly. That's why if you're taking the time to put effort into quality blog posts, you should be putting just as much effort into making sure that blogging pays off by way of SEO. By including the relevant SEO information in the content calendar, you are not only helping the focus of your post remain narrow, but also ensuring that it is effective in drawing people to your website.
~Bonus~: If you are trying to enhance your website's overall SEO to trend for one specific service, product, or keyword, a content calendar is a great place to kick start this initiative by seamlessly integrating it into your content plan. 
They're great for teams.
Collaboration, support, and a perfect blend of several different ideas; these are just a few of the reasons why working in a team environment can be awesome. However, teams face their own unique set of challenges and problems everyday, such as miscommunication leading to things being forgotten. From a blogging standpoint, content calendars eliminate that struggle. By having one unifying document that houses all details blogging related (such as who is assigned to write which post and when), confusion (and frustration) is eliminated.
They establish accountability.
Content calendars establish a sense of accountability not just for your team members, but also for your organization as a whole. Did you set a goal of posting 4 times a month, but at the end of the year only averaged 2.3? A content calendar offers a tangible way to evaluate and review your blogging efforts. Plus, if you use it as a complement to your monthly analytics reports, you'll be able to glean some useful information about what impact your blog is making on your audience.