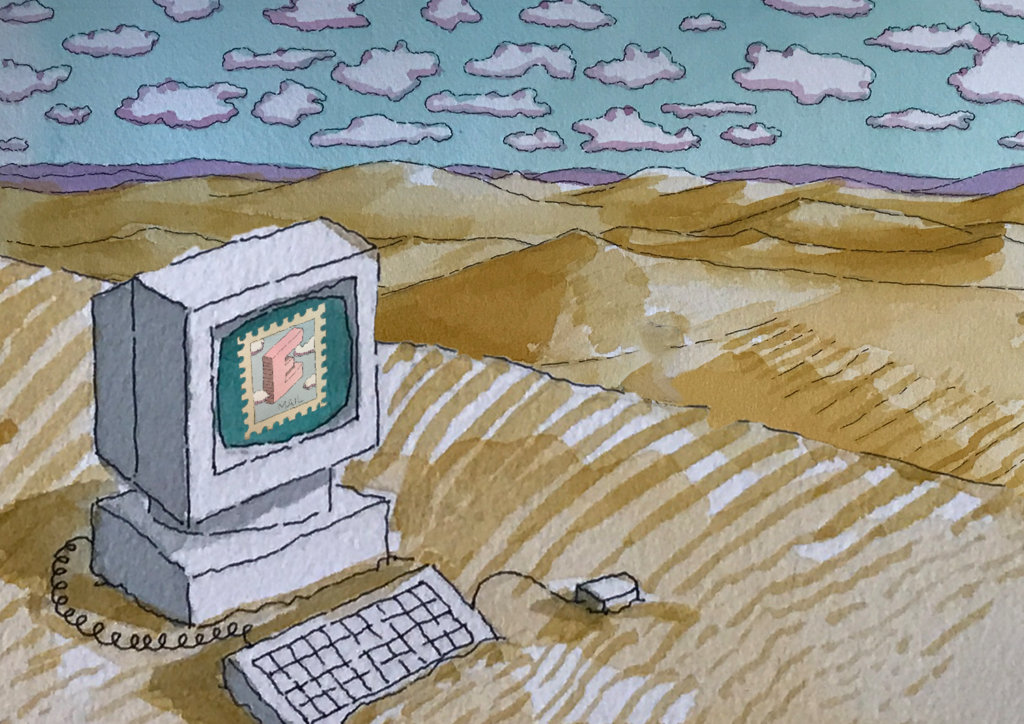 As 2020 rendered in-person contact virtually non-existent and left businesses scrambling to find new ways to connect with customers, email has reclaimed its place atop the digital communications spectrum—and this still holds true today in 2022. Studies show that more than 90% of consumers check their email at least once every day, as opposed to social media feeds, which are often not viewed for days on end. And, according to a recent study, 78% of marketers have seen an increase in email engagement over the last 12 months. So when it comes to staying connected with customers, email marketing is a smart and affordable way to do it. Thinking about updating your email strategy? Let's explore why there's never been a better time to do so.
3 Words: Return. On. Investment.
Email marketing delivers an average return of $43 for every dollar you spend, making it a very smart and very affordable option for many marketers. This is especially important in today's environment where storefronts are closing, marketing budgets are being cut and businesses are looking for other ways to stay in touch with customers and keep their brands top of mind. And let's be honest, what business can't use a 4300% return on investment right about now?
The Numbers Don't Lie
While the pandemic brought a halt to business as usual, consumers continue to crave a sense of normalcy and connection to their pre-COVID lives. Email delivers. Statistics show that during the pandemic, open rates jumped 31% year-over-year, conversion rates increased by nearly 23% and email revenues were up a whopping 86%. So while everything else has been shutting down, email has been opening up a whole new world of opportunity.
Take your email marketing to the next level with our FREE DOWNLOAD: 6 Subject Line Hacks to Increase Open Rates
Email Marketing is the One Thing You Can Control
You know all those followers you have on Facebook, LinkedIn, Twitter and Instagram? They're great and all, but unfortunately, you may not be able to count on them. That's because they actually belong to the social media channels and are beholden to all of their policies, and so are you. While these followers can be here today, gone tomorrow, your email list is completely yours. There are no character counts, hashtag rules, limits on reach or other restrictions. And during a time when every aspect of life may seem completely out of our control, finding something that's within it is comforting.
You Can Change it as You Go
Unlike other tactics that may require longer lead times or higher production, an email campaign is relatively simple to develop. In fact, you can measure their effectiveness using simple metrics such as delivery rates, open rates and click through rates and adapt your strategy as you go‑maximizing your marketing efforts and your spend. Two things every business can use more of in 2022.
If you're experiencing low delivery rates (emails are not making it to a large number of your intended receivers), you will need to optimize and enhance your email list. Keep reading. There's more about how to do this in the next section.
Open rates (the number of emails delivered that are opened) are the next metric many marketers are interested in. As you can imagine, aside from the sender, the subject line is the most important factor in getting high open rates. One way to ensure your subject lines are resonating with your audience is to test different options and see which performs best. This is called A/B testing.
Once your emails are delivered and opened, the next step is getting your recipients to click through. The more targeted and relevant your content is, the higher the click through rates will be. If your email is underperforming, consider segmenting your audience and rethinking your messaging for each target.
It's As Easy as 1, 2, 3
In order to send emails, you just need a good email service provider. Constant Contact and Drip are two of the most popular because of their ease of use and integration with WordPress, but there are a number of options and many offer free trials for new subscribers so do your research.
Next, you'll want to add a form to your website where readers can sign up. Since 70% of all visitors to your site are one and done, this is a surefire way to capture their information and reach out to them again and again. After all, they were interested enough to go to your site the first time and provide their information—that qualifies as a hot lead in our book.
Once you have your list, it's important to keep it optimized so you don't end up on the naughty list of email senders. If you continuously try to send emails to addresses that are no longer active or recipients who don't want to be bothered, your sender score, yes there is such a thing, and your reputation, will go down the tubes.
The Bottom Line
While it seems like email has been around since the dawn of time–It has at least been here since the dawn of the internet and isn't going away anytime soon. Today, there are more than 3.6 billion email users in the world and that number continues to grow. By employing a solid email strategy, you can stay directly connected with your share of existing customers while building relationships with prospective ones — safely, easily and affordably.