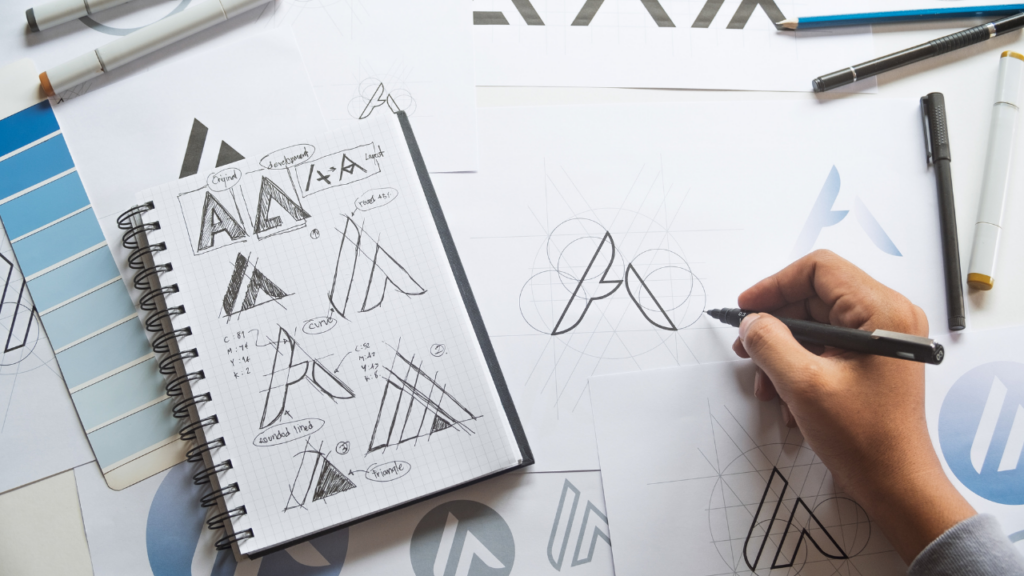 Ready to elevate your business with current branding and design trends?
While your brand is the heart of your organization, your brand design can evolve to ensure you're keeping up with the times and resonating with your ideal audience. Keep reading for our top five branding and design trends for 2022, then take a look at your branding and design with a fresh perspective!
1. Blast from the Past…
Today's design trends continue to reach back in time to the 1970s and earlier. The psychedelic sixties and funky seventies are showing up everywhere from concert posters to product labels with bold typefaces and neon colors. Some designs are going further back to the flat minimalism of the 1950s and before.
Retro typefaces are trending as their original selves or remakes that push these old fonts further through the use of today's technology.
2. …Or Back to the Future
As we expand more into the digital realm of augmented reality, cryptocurrency and the Metaverse, brands are beginning to reimagine designs with futuristic elements.
According to 99Designs, "Images might be picked out in ultraviolet, or feature dynamic patterns that echo digital networks or neural pulses. Mysterious symbols and crisp lines are common, with many of these hypermodern branding designs giving organic or everyday objects an evocative twist—a mix of the real and aspirational that points to the future, while keeping consumers' feet on solid ground."
3. Driven by Purpose
A global study revealed that consumers are four to six times more likely to buy from, trust, champion, and defend companies with a strong purpose.
With endless buying options, consumers are now seeking out businesses that align with their own personal values—from sustainability to inclusivity to accessibility and everything in between. Many brands, such as Patagonia, Everlane and Ben & Jerry's, are rooted in social causes that they portray throughout their branding and messaging to build a connection with their target audience.
RELATED: 6 Digital Marketing Trends to Try in 2022
4. Inspired by Tech
Technology often influences design trends, and designers are starting to tap more heavily into their natural skillset producing more complex, smarter creative. Richer, smarter designs are in as designers are able to explore their options with new features being added to software programs.
Additionally, variable fonts are becoming more common and are giving designers the flexibility of a wide range of choices, from extra bold to super thin and hundreds of permutations in between—all of which are contained in a single file.
5. Adding a Human Touch
Through all avenues of branding and marketing, we're seeing more businesses begin to infuse a human touch. Brands are being brought to life with fun, personal elements—whether it's handwritten fonts and drawings, creative mascots, or a witty brand voice—that stand out to their ideal audience.
This personalized feel is trickled down through all marketing efforts, with companies showing off their brand personality on websites, ads, social media, email marketing and more.
Which of these branding and design trends will your company focus on in 2022?