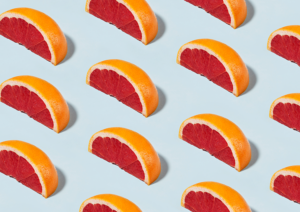 Marketing your business in 2021 requires a strategic, omnichannel approach. With customers indulging in more screen time across multiple platforms, your business has the opportunity to catch their attention across a variety of digital properties.
What is the most important aspect for your business to remember in this process? Consistency!
After all, marketing's "Rule of Seven" states that it takes a customer, on average, seven interactions with your business before converting to a sale. And research has shown that consistent, strategic integrated campaigns that span multiple channels can outperform single- or dual-channel campaigns by up to 300%.
Ensuring that every interaction your customer has with your business is cohesive and consistent will allow your message to resonate, and brand to be remembered.
There are three overarching categories you should keep in mind when auditing your digital properties for consistency.
Positioning
Your brand is unique—but do you know why? "Market position" refers to how your business is perceived by customers, in relation to your competitors.
Through the power of branding and messaging, your company has the ability to establish a specific identity, so your customers perceive your business a certain way. The first step in positioning your business is having a clear understanding of how you want customers to feel, act and think when interacting with your business.
How would you like to distinguish your business from the competition?
What are your long-term goals?
What do you want your business to be known for?
Do your digital properties currently reflect your answers to these questions?
Remember that you have the opportunity to shape how your business is perceived, so position your business for success!
Branding
Your brand is more than a logo, a jingle, a slogan… it's the heart of your business! Everything from the colors and fonts to the images and layout has an impact on your audience's first impression of your business.
Are you using a consistent color palette, font system and brand identity across all digital properties? Taking it a step further, does your visual branding match your company's positioning, goals, and strategy?
Branding is the first step in making sure your business is unforgettable—and we're here to help with an array of services that work to build stronger relationships and position your company as the only solution to your customers.
Messaging
Much like branding, your messaging has the potential to leave a lasting impact on your customers. Great messaging educates, persuades and influences, all while strengthening your brand by ensuring that target markets always receive clear and effective communications that align with the brand persona.
Does your business have a defined tone and voice used across all digital properties? Are there specific key messages or taglines woven throughout all your assets?
Your business' message should be clear and powerful—not just on your website, but across social media posts and profiles, email marketing, brochures, digital advertising and more.
Ready to review all your digital assets for consistency, and keeping your branding, messaging, and positioning in mind? Go through this checklist to get started and make sure all is aligned!
Website
Search platforms (Google My Business, YouTube)
Social media platforms (Facebook, Twitter, Instagram, LinkedIn, TikTok, SnapChat, Clubhouse)
Email marketing
Digital advertising (Google Ads, Social Ads, Retargeting, etc.)
Digital assets such as downloads or brochures
Videos
Want to discuss how Imbue can help your business develop marketing strategies that stand out and reach your goals? Click here to get in touch!