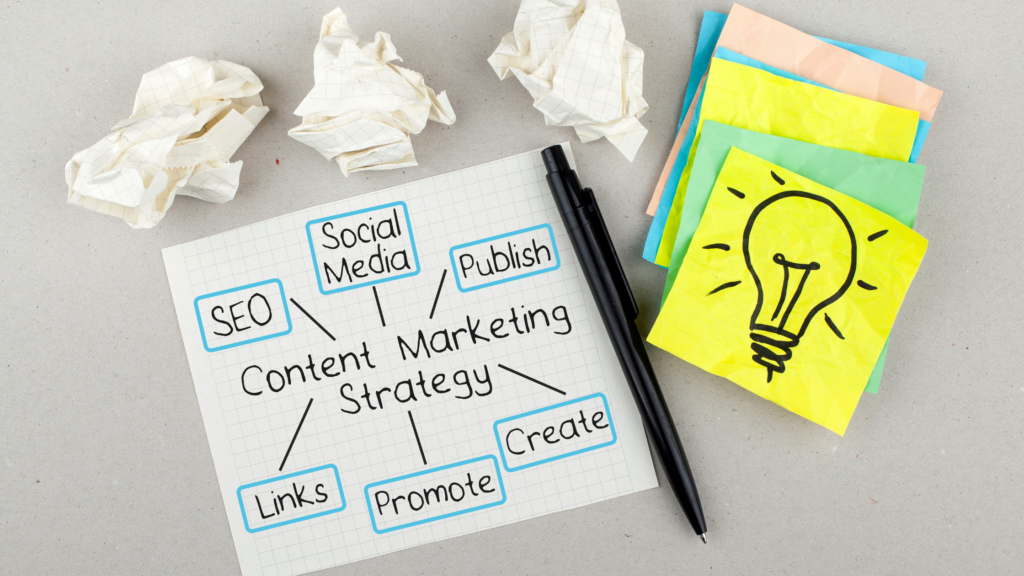 Navigating how to reach the right audience at the right time with the right message can feel like a guessing game — but a powerful content marketing strategy can eliminate all the guesswork. Here are five steps to reach and resonate with your target persona through a powerful content marketing plan.
1. Discover where to reach your target persona
Knowing where to reach your target persona may seem obvious at first — but it's possible that you may be missing a key component or two. The best way to understand how to reach your audiences through the right channels, both digital and traditional, is to clearly define your best prospects.
Once you know who they are, step into their shoes to understand how they spend their time. Do they like to scroll LinkedIn while eating lunch at their desk? Do they grab a newspaper before heading into the office each morning? Are they on top of their email inbox and read every newsletter they sign up for?
Getting to the heart of your target persona will ensure you have a clear understanding of what platforms your business should utilize to reach them.
2. Understand their problems and needs
Beyond knowing where to reach your target persona, you must also understand what they want and need to hear from you! Moving beyond target markets or job titles and starting to define your prospects as real people with real needs will help you connect with them through relevant content.
Ask yourself questions such as the following to get started:
What are their biggest pain points that you can solve?
What goals are they working towards in the next 6-12 months?
What motivates them to act on their goals?
3. Incorporate SEO and keywords
You may be familiar with the term Search Engine Optimization, or SEO — which is a crucial element of a successful content marketing strategy. MailChimp explains, "Search engines help people find what they're looking for online. Whether researching a product, looking for a restaurant, or booking a vacation, search engines are a common starting point when you need information."
Optimizing your website, including your blog posts, can help drive more relevant traffic and allow your target audience to find your business based on their needs. Think about the specific keywords they may type into Google to find a helpful piece of content or information on your offers.
Keyword optimization can also play a role in other elements of digital marketing. For example, social media platforms use keywords found in profile information and post captions to help users find what they're looking for in the "search" feature. Make sure your profiles are up-to-date and, along with your posts, include keywords that users may be searching to find your business.
4. Develop a streamlined content marketing plan
Before you press "publish" on your next blog or social media post, make sure to develop a streamlined, thoughtful plan. Will you publish one blog per month? Five social media posts per week?
Potentially the most important element of a content marketing plan that resonates, is consistency. As your audience follows along, they'll take note of how frequently they can expect to hear from you. We recommend developing a content calendar for all content marketing efforts so you can set deadlines and come up with topics in advance.
Want to enhance the overall quality and consistency of your blog? Check out our free Blogging Content Calendar to help you schedule, organize, and maintain your content marketing plan.
5. Test and measure performance
Once you implement your plan, set aside time each month to check in. We recommend looking at Google Analytics, as well as your social media management tool of choice (or each native platform) to gather information.
As you look at the data, take note of what performed well and what didn't. Was there a particular blog post that generated a lot of views? How about a social media post that had a high engagement rate? Once you understand what's working, you can identify ways to expand on that success moving forward.
The Bottom Line
As the marketing world evolves, particularly in the digital landscape, content marketing remains a powerful way for your business to reach and resonate with your target persona. Content marketing allows your business to boost awareness and engagement among your audience, while also boosting your bottom line.