Twitter produced on of its greatest updates in October 2013: the inline image and Vine video capability. The feature only got better when Twitter allowed photo tagging and the ability to post multiple pictures at once.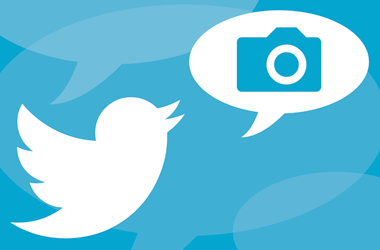 These updates were in an effort to increase the ease of use of the app (no need to link to another social sharing site or photo gallery), and more importantly increase engagement between users. The result? "Tweets with pictures were retweeted 35% more often than text-only tweets, and tweets with video links saw a 28% increase in retweets" (Mashable).
Needless to say, these improvements have made Twitter that much more enjoyable to use and more fun for marketers to engage fans. Yet, even with these improvements, some marketers still don't use images in their tweets. This very valuable tool shouldn't be ignored! And certainly don't let lack of understanding be your roadblock.
To help, here is a simple guide on posting images to Twitter (using either Twitter, Hootsuite, or HubSpot):
Twitter
When on your desktop, simply begin typing your tweet in the "What's happening" box at the top of your home feed.
Click "Add photos" and select the file (JPG, PNG, or GIF) you wish to include.

Note that only animated looping GIFs will play. Also, GIFs will not play if included in a tweet with multiple images.

To add more photos, click "Add more".
To tag another user, click "Who's in this photo" and type his or her Twitter handle.
Tweet your Vine videos directly from your Vine app by clicking "Share". (Learn more.)
For more information, visit Twitter Support.
Hootsuite
In the past, Hootsuite users could include an image in their scheduled tweet which would generate an ow.ly link and show up as such in the tweet text. Now, Hootsuite allows you to use pic.twitter.com (managed by Twitter), which will display your selected image inline. To use this feature, and tweet images, follow these steps:
Click on your profile image in the top left corner.
Click "Social Networks"
Click "Twitter"
Under "Image Uploads", select pic.twitter.com from the dropdown.
To post an image:
Start typing your tweet in the text box.
Select Twitter as your social media channel.
Click the paper clip icon and drag & drop your selected image into the box.
For more information, visit Hootsuite.
HubSpot
Navigate to the Social tab and click "Schedule".
Select "Image" from the "Attach" dropdown.
OR
Paste a hyperlink in text box and an autogenerated tweet will appear. Below it, an image or selection of images from the page will appear. Attach whichever image you'd like to use.
To change the image, or if you'd like to use something other than the available selections, select "Image" from the "Attach" dropdown.
Please note that you cannot tweet multiple images from HubSpot at this time.
If you have questions about tweeting images, please start the conversation in the comments section below. Or, contact us. Good luck and happy tweeting!