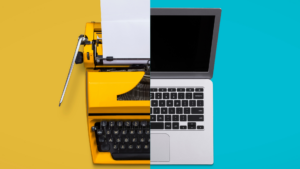 This time last year, many imagined we'd be past "unprecedented times" and back to business as usual by now. But as we head into the final quarter of 2021, we're all still adapting to frequent COVID-19 changes.
The pandemic has shifted many aspects of how businesses operate—messaging is no exception. Whether you're communicating with your audience through email, social media, SMS, direct mail or your website, your brand message holds more weight than ever before.
Your messaging impacts how potential customers view and interact with your business. Follow these four tips to manage and adjust your brand message during changing times.
Be aware of changes in your audience's pain points
The pandemic continues to shift our needs and desires as a whole—what your audience needed last year or last month may no longer be relevant. Ask yourself these three questions to assess the relevance of your current messaging and solutions:
What's most important to your audience right now?
What are their current needs and pain points?
How can you evolve or adjust your offers to better suit their current needs?
How can you best communicate these adjustments?
Tune in to what pain points they're currently facing and communicate how your company is evolving to meet them.
Address questions and concerns before they come up
We've faced a great amount of uncertainty lately—your company has the chance to minimize that by addressing potential questions and concerns before they even come up.
What questions might your customers have in regard to your business or solutions right now? Might they be facing any new concerns about your offers in light of the pandemic? If so, how can you weave this into your messaging and provide relevant, helpful information throughout your brand communications?
Your business has probably made some adjustments to adapt, so be sure to communicate these changes and put your audience at ease.
Meet your audience where they are
Have you been taking note of any changes in where your company's messages resonate most? Maybe your business has seen an increase in email open rates, but a decrease in social media activity, for example?
According to Sprout Social, social media engagement increased during the pandemic for industries such as consumer goods, health care and media and entertainment, but decreased for other industries such as retail, sports and nonprofits.
Once you've solidified your message, it's crucial to determine the best place to deliver it. Take time to analyze data provided by your email marketing provider, social media platforms and Google analytics from the past few months. Take note of any significant changes and adjust your messaging and strategy accordingly.
Prepare for the future, but be ready to adapt
Your messaging can (and should!) highlight your company's plans for the future. Your audience wants to be kept in the loop on what they can look forward to and know they can rely on your business for the long haul, so don't be afraid to infuse future plans into your messaging. Just be ready to adapt if needed!
By this point, you've likely mastered adaptability and the art of the pivot. So, we'll leave you with three important questions when making future plans for your business:
What could potentially disrupt these plans, your industry, or the world as a whole?
How can you alleviate any potential disruptions upfront?
Do you need to incorporate any of this into your current messaging to stay ahead?
As customer habits and spending patterns continue to shift, it's critical to manage your message accordingly. Stay connected with your audience and be prepared to adjust as needed!
Want to discuss how Imbue can help your business craft a strong brand message? Get in touch today!