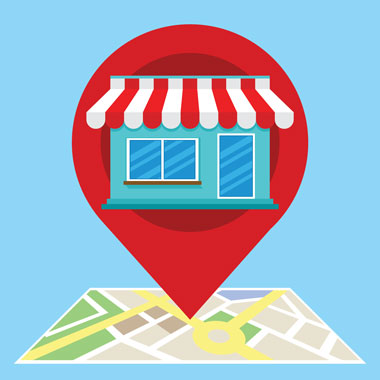 Whether you're a brick-and-mortar or online-based business, don't underestimate the power of a Google Business Profile (formerly known as Google My Business). The most widely used search engine in the world, Google provides tools you can readily use to maximize your business's online presence.
Search engine optimization has many key factors to help your business rank on the first page of Google. An optimized Google Business profile is one important, yet often underutilized, tool.
Here are the critical Google Business Profile features to leverage when claiming or completing your listing:
Claim and Verify Your Google Business Profile
Claiming and verifying your business listing on Google is simple and free — so go ahead and do it now! To get started, click this link: https://www.google.com/business
Claiming and verifying is the first step in getting control over your listing, but don't stop there. It's important to complete your listing so that it's optimized for searchers looking for a business like yours. The more complete and accurate your listing, the better your chances of getting business from online searchers.
Fill in the Basics
This is simple but crucial. Make sure that your address, phone number, hours, website, and business description are accurate. If you have multiple locations, make sure that all have their specifics listed correctly.
Optimize Categories and Attributes
Your business category is one of the most important pieces of optimizing your Google Business listing – and with thousands of categories to choose from, taking time to select the right ones is crucial. Your category, which appears directly below your business name on your profile, is meant to be clear and specific. We recommend selecting just one primary category, and adding 2-3 additional categories.
Attributes, on the other hand, are intended to give customers a better understanding of your business. For example, you may see local restaurants include "outdoor seating" or "curbside pickup" to let potential patrons know what's available.
Add Photos
Searchers want to see photos. They want to see what the outside of your business looks like so they can recognize it from the car. They want to see interior photos to determine if your business is what they're looking for, and if it's clean, populated, etc. They want to see photos of your products or services to have proof of your legitimacy.
Select your best photos and upload them to further enhance your Google Business profile. Users can submit photos, too, so make sure you're represented by some of your own professional photos as well as user-generated content.
Get Reviews
Many people rarely make an online purchase without first reading a review. At the very least, we look at how many stars the product received. Many of us determine whether or not we'll follow through with a purchase based on such reviews.
Additionally, seeing that a product or place has no reviews is worse than its having only a few, even if those few are mixed. So, put forth the effort to get reviews. Don't be sheepish about it. Ask your best customers to submit a review in exchange for a coupon, freebie, or just out of the kindness of their hearts. (You'll be amazed how many people are happy to help!)
Check Back
Have you ever used the "Suggest an Edit" feature provided by Google? Users (i.e., anyone) can click that option and easily submit an edit to any Google My Business listing, even if the listing has already been claimed by someone else.
While edits are subject to review by the Google team, they are often approved. It's up to you to check back on your listing and make sure all the information remains accurate. This also goes for any updates you need to make should changes occur (hours, phone number, etc.).
Want to continue optimizing your business' online presence to rank on the first pages of Google? Download our free SEO worksheet for more!