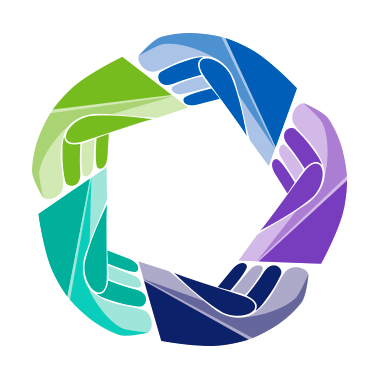 When it came to designing a new logo for Equality Charter School, the Imbue team knew that it needed to be a strong, clear symbol to emulate the organization's approach. Equality is a charter school located in the Bronx that focuses on educating scholars of all backgrounds and has a simple philosophy: equality in opportunity. By providing responsive, holistic, and individualized programming, Equality ensures that their students are prepared to be successful both inside and outside of the classroom.
Before contacting Imbue, Equality had several logos in use that were all slight variations of one another. Instead, Equality wanted one unifying logo that could successfully represent the organization and communicate its mission and values.
With Equality's empowering mission in mind, our design team created a variety of logo concepts. Equality selected a design that they felt best represented the organization's vision, a unifying symbol that visually expressed diversity and equal opportunity. The logo shows five different colored, wing-like hands connecting to form a pentagon shape in the middle. Each hand represents the five different branches of the Equality Charter School organization: Elementary School, Middle School, High School, Adult Programming, and Community Center.
Each of the five Equality branches is associated with a specific color. This was purposeful, so as each of the individual branches would have a distinguishing primary color to reflect its unique identity within the larger organization.
As a whole, the logo reflects how each of the different hands, or Equality branches, come together to form one unifying organization that enriches the lives of students.
The new logo made its debut in a newsletter welcoming Equality students back for the 2015–2016 school year.