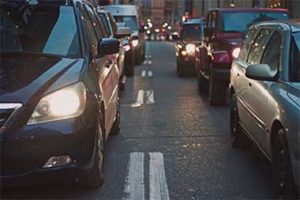 Traffic is the lifeblood of any business website. Without traffic, you limit your chances of gaining new customers and therefore sales. There are many methods for increasing traffic online, but the focus of any business should be on creating targeted traffic. It's not difficult to generate 1,000 random visitors using social media sites, but it probably wouldn't be nearly as beneficial as generating 100 truly targeted visitors who are interested in your product or service. If you are interested in boosting web visits, take these simple tips into account.
Killer Content Your Audience Loves
Offering relevant content is perhaps the most effective long-term strategy for traffic growth. By creating high quality content that answers the questions that your audience has, you position yourself as an expert within the industry, becoming a trusted source of information for those that may later become your customers. Start by evaluating the types of questions that your current customers have. Then craft excellent, high quality content around those questions.
Encourage Engagement
Traffic is not just about the number of people that land on your website. Overall visitors is a nice metric to look at it, but it doesn't mean much if they are not actively engaged with your brand when they visit your website (a.k.a. you have a high bounce rate). You also want to encourage users to stick around on your website and visit multiple pages. The more of your content that your visitors view, the larger your window is for establishing trust with your audience. Try to encourage your users to visit multiple pages on your website by enticing them to click links to other content, sign up for your email list, or take part in discussions that are ongoing in the comment section.
Social Media
Social media has been an extremely effective method of driving web traffic for businesses around the world for nearly a decade, Did you know that Facebook has an active user base of 1.5 billion users? Engaging users who are interested in your brand may encourage them to share your service with friends, comment on your activities, and help you promote your business in general. Plus, you can use paid social media, such as Facebook advertising, as another way to reach customers. If you have not started to develop a presence across the popular social networking sites, consider the channels that best fit your audience and if you have appropriate content on your website that you can share with them.
Start Collecting Emails
Did you know that among digital marketing professionals, email marketing was rated the most effective channel? If you haven't already, start collecting the emails of your website visitors and customers by asking for it in exchange for the content offers you provide. Email communication gives you a direct connection with your audience, allowing you to alert them to changes in your business, sales, and new content that you've added to your website. There is no better source for traffic than the people that have already been interested enough in your business to subscribe to your email list.  
Community
A great way to keep your visitors coming back is to foster a sense of community among your visitors. The more time and effort that you put into growing your community, or in engaging in the overall community your business is a part of, the more likely customers will be to continually interact with your business and keep coming back to your website.
Want the latest marketing updates from Imbue Creative? Subscribe to our newsletter!