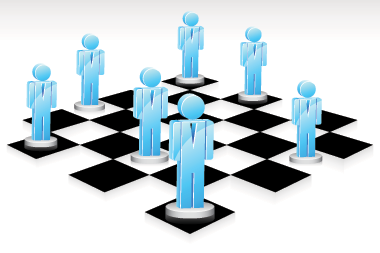 Most smartphone users check their devices several times each hour with the average American spending 40 minutes on Facebook daily. If my "friends" are any indication, I suspect typical Facebookers spend way more time than that. Many folks view their Facebook feeds anywhere from 14 times a day to many times an hour.
Clearly Facebook is a social media channel with a riveted audience, many of whom can become your customers. Among the more than 156 million U.S. Facebook users is a core group sure to find interest in your business who will "Like" your page and visit your website.
It may seem like a costly, daunting task to reach into this massive audience and promote your business to the individuals who might like what you have to offer. But it is actually very easy to target Facebook users who are likely to be receptive to your messages. Here's how it works:
State Your Objective (a.k.a. Define Your Purpose)
Do you want to promote your own Facebook page, boost posts, invite people to an event, or send people to your website? You can pick from these objectives and more to set up a custom-tailored post that can achieve your goal(s).
Choose Who You Want to Reach
Zero in on your target audience through a number of factors such as:
Location—state, city, zip code or area around your business.
Demographics—Select the type of people most likely to become customers by age, gender, relationship status, and more.
Interests & Behaviors—Select keywords that describe interests for your business or choose from countless lifestyle preferences such as movies, sports, games, shopping, and cooking.
Connections—You can also specifically reach people who "Follow" your business, are in your company contact list, their friends, and others just like them not yet connected to your business. It is also possible to target or "remarket" to people who visited your site but left before taking the desired action.
Test a Campaign
Set a budget for a campaign test and choose from a few options on how to allocate it. I typically recommend that advertisers select specific days and hours of the day over a length of time, say three months, to run a test campaign. Facebook will pace your spend over the time period you set for the ad to run and randomly display your posts to people specified in your target audience.
Monitor Analytics
During the course of the campaign, it is critical to analyze results. Facebook provides reporting that can help you continually adjust the campaign based on such metrics as:
Which ads, images, and copy work best
How many people clicked your posts and liked your page
How many visited your website and even bought products
What types of people engaged with your posts
Cost per click (CPC) or cost per thousand reached (CPM)
There is a lot more to Facebook advertising; and we'll cover more details in a future post. For now, just remember that testing, monitoring, and analyzing are key in maximizing exposure and managing budget.
Need help getting your business' Facebook Ad Campaign started? Let's talk.
 P.S. Like us on Facebook to get fun updates about our work and our team.