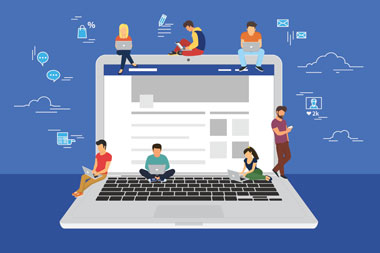 While you've probably had this hunch for a year now, Mark Zuckerberg's words make it official.
In an announcement posted by Zuck on Facebook on January 11, 2018, it came out (very clearly) that public content from businesses, brands, and media will not be shown as much as private content from your friends and connections.
In 2013, Facebook retooled its ranking algorithm so that news feeds would no longer be chronological, rather they were designed to "make high-quality content appear more prominently". In 2014, users were then given the option to view their news feed through either Top Content or Most Recent filters. (But no one toggles to Most Recent, do they?)
Jump forward to 2018 and it seems like Zuck and the FB clan are finally grappling to mollify the negative feedback accumulated over the years of increasingly prevalent public posts.
Look, we follow brands and media because we want to—we want the news and promotional updates. But because of the "high-quality" ranking system, this content is constantly outplacing the posts of our neighbors and friends—the people in our life.
If you are looking for trending news, you go to Facebook. If you are looking to see what your friends are doing, you go to Snapchat. Facebook is looking to get that personal vibe back, at the expense of public content.
As a Facebook user who joined when the platform first launched strictly for a small group of college students in 2004, I applaud and look forward to seeing the changes this will bring to my news feed.
As a marketer who advises clients on best social media practices, I feel for the businesses who rely on that exposure. But, I'll say what we at Imbue have felt for some time now: you've got to advertise. You don't have to break the bank to make an impact, either. Just be smart about your targeting and even smarter about your content.
For businesses on Facebook in 2018, your most important focus should be relevancy, whether or not you advertise. But if you want to guarantee exposure, you'll have to put your money where your relevant mouth is.