Friends Life Care is a Quaker, non-profit organization providing its members with long-term care management and wellness resources. As part of their ongoing efforts to grow membership and provide their community with valuable resources on aging in place, Friends Life Care engaged Imbue Creative to design a content offer for individuals who are preparing for retirement.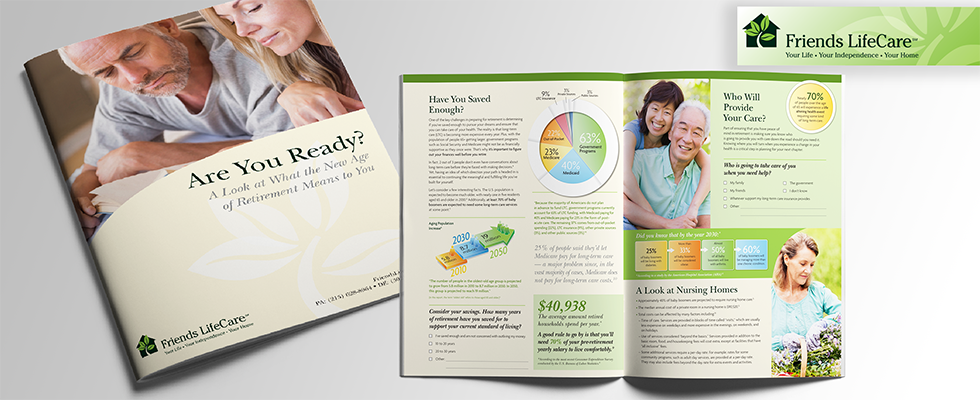 The team at Imbue conceptualized, copy edited, and designed a six-page guide and checklist called, "Are You Ready? A Look at What the New Age of Retirement Means to You." Out of the gate, Imbue knew to approach this piece with a long-term mindset, setting the bar for future content offers and collateral.
Our designers created compelling illustrations and figures to make the content easy to digest. The colors and soft tones were chosen with the intent of creating a warm, friendly appeal that also appeared modern and fresh (while remaining consistent with the newly developed Friends Life Care brand identity).
Lastly, the piece's layout was formatted in such a way so that each individual page could stand on its own or look complementary in a spread, as Friends Life Care intended to use the piece both for digital and print purposes.
The result was a beautifully designed, visually engaging content offer that reaffirms Friends Life Care's brand image and propels them into the future as a trusted resource.