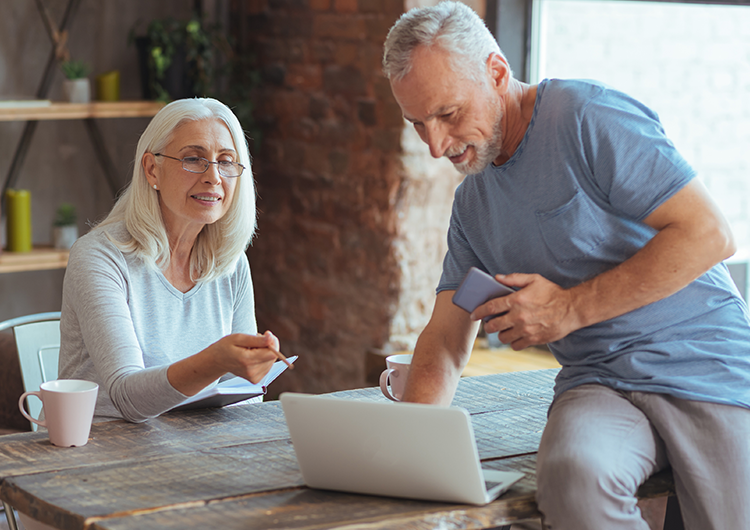 It's true that the Millennial generation, as well as the next, behave and buy differently than the generations that came before. According to MediaPost, millennials officially outnumber boomers, but their spending power is much less. Baby Boomers, defined by the U.S. Census as those born between 1946-1964, control 70% of the country's disposable income and spend $3.2 trillion a year. According to Visa, consumers age 60+ will continue to drive U.S. spending for quite some time.
If your business or organization has something to offer this generation, you need to make sure your marketing speaks directly to them.
Here are some tips:
Recognize that Retirement is Different Now
Baby boomers aren't sitting in rocking chairs all day waiting for the next episode of Wheel of Fortune to air. You can't speak to them as if they envision their retirement years relaxing and playing Canasta. Boomers have redefined retirement as an exciting new chapter of life, and you need to demonstrate that you're there to help them live it to the fullest.
Choose Your Words and Visuals Carefully
Don't call them elderly. They don't consider their current years golden. They are hiking, biking, vacationing, and generally enjoying very active lifestyles in their retirements. Also consider that we never see ourselves as old as we are. Be careful not to turn them off with the wrong imagery.
Build Credibility
According to Neilson, Boomers browse the internet when they are comparison shopping, especially for major purchases. They may not always buy online, but they are going to do their research there. They seek the trusted and credible information they need to be sure about their decisions. Be smart about how you help them get familiar with your brand so you're the one they choose.
Technology Matters
Boomers represent one-third of all online and social media users. In fact, users over the age of 50 are driving the growth of social networking. More than half of the Boomer population is on Facebook!
The buying power of Baby Boomers is undeniable, yet they are a niche market that needs the right approach. Ensure you connect with them with the personalization they expect. Tailor specific campaigns to them and show them that you understand their needs and are the most credible solution that they will find.