(Pantone 18-1438)
Since 1999, world-renowned color authority and technology provider Pantone, has released an annual color of the year. The color symbolizes the essence of the time, representing the zeitgeist, as chosen by the Pantone Color Institute.
This year's color is Marsala.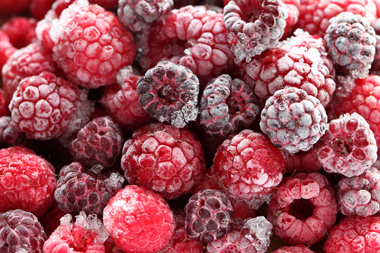 "Much like the fortified wine that gives Marsala its name, this tasteful hue embodies the satisfying richness of a fulfilling meal while its grounding red-brown roots emanate a sophisticated, natural earthiness. This hearty, yet stylish tone is universally appealing and translates easily to fashion, beauty, industrial design, home furnishings and interiors." – Pantone
The sophistication and soulfulness of Marsala lends to all skin tones and seasons, speaks to both men and women, and looks great in both a matte and high gloss finish, making it an extremely versatile color.
Past colors of the year include:
2000: Cerulean (Pantone 15-4020)
2001: Fuchsia Rose (Pantone 17-2031)
2002: True Red (Pantone 19-1664)
2003: Aqua Sky (Pantone 14-4811)
2004: Tigerlily (Pantone 17-1456)
2005: Blue Turquoise (Pantone 15-5217)
2006: Sand Dollar (Pantone 13-1106)
2007: Chili Pepper (Pantone 19-1557)
2008: Blue Iris (Pantone 18-3943)
2009: Mimosa (Pantone 14-0848)
2010: Turquoise (Pantone 15-5519)
2011: Honeysuckle (Pantone 18-2120)
2012: Tangerine Tango (Pantone 17-1463)
2013: Emerald (Pantone 17-5641)
2014: Radiant Orchid (Pantone 18-3224)