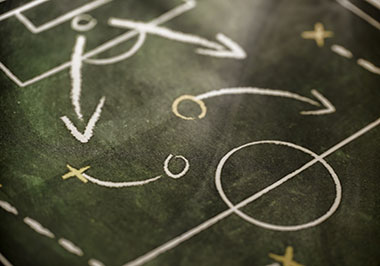 We occasionally have businesses come to us with a very specific request in mind: I want to go viral; I want to run inbound marketing; I want to SEO my website. It's our job to probe and delve further into the reasoning behind wanting these specific tasks done. Often, it's with good reason. But other times, we find the client isn't exactly sure why they want the work done or what they're going to do with it long-term.
Of course, requests always come with good intentions, aimed at making their businesses successful by generating more leads and filling the sales pipelines. However, it's easy to get wrapped up in an idea without taking a step back to understand the strategy propelling that idea forward.
Okay, let's talk about some examples.
Example #1
Search engine optimization is important for any website and businesses know this. It makes sense that clients come to us and say, "We want SEO."
However, SEO has changed dramatically in the past several years and continues to shift with the digital landscape. When we take a look at your website and find that it's not mobile friendly, doesn't have rich content, uses very few images, and so on, we're probably going to suggest that you really need a new site entirely.
Could we write new copy? Sure. Could we enhance the user experience on your current platform? Maybe. But in the long run, what may benefit you and even save you money, is investing in a new website.
The tactic choice, SEO, is right. But the smarter, more strategic move is to build a new website that encompasses all of the elements essential in creating the best SEO possible.
Example #2
Direct mail is still one of the best ways to reach specific audiences in a personal way. Clients may request our services in setting up a direct mail campaign, but after seeing the price tag, decide to make cuts. Usually, the first thing to go are additional touch-points and follow up.
Unfortunately, this is one of the gravest mistakes. Direct mail essentially requires follow up and shouldn't be expected to perform without it.
All of the time in the world can be spent on find the perfect list, designing a beautiful mailpiece, and deploying the campaign with impeccable timing. But it goes to waste without a long-term strategy supporting it.
Again, the tactic choice is correct. But if not seen through properly, could set you back instead of move you forward.
Tactics and Strategy
You know your business better than anyone else. So, if you've got a hunch on an idea for growth, a specific tactic, you're probably right.
Now it's time to take a hard look at the idea to make sure that your current tactics and long-term plans also work to support it. This element is the strategy many campaigns lack, which ultimately cause their failure. It's also important to remember that testing and refinement are often required to fully capitalize on a tactic before it starts performing at the expected level.
In taking your time or consulting with your marketing team or agency to work through the plans, questions, and hypotheticals, you're doing your business and wallet a favor.