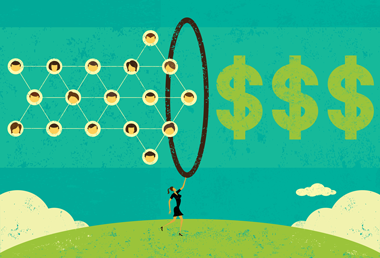 It is unmistakably rare if you come across a modern day marketer that doesn't believe in the power of social media. With nearly two-thirds of American adults use social networking sites, most, if not all, will tell you that making social media a part of your marketing strategy is a great idea. With new platforms emerging every day and the endless opportunities for creatively communicating your brand, there are not a whole lot of immediate downsides.
Except the One Big Challenge that social media marketing has faced since the very beginning: proving ROI. Sure, you can do things like monitor website traffic sources and track micro-conversions, but at the end of the day being able to say, "Our Twitter presence lead to a 20% increase in sales this quarter!" is next to impossible. Even with sophisticated analytics tools on hand, it's inevitable that certain aspects of attributing success to social will fall through the cracks. Much like general brand awareness, social media impact can be a large and looming thing that you know is doing its job, yet is quite hard to prove.
All of this makes Salesforce's recent "2016 State of Marketing" report that much more exciting. The report states that 77% of the marketers they surveyed (about 4,000) believe that social media drives ROI. This is a 31% jump from the year before. This lift not only speaks to the continued popularity of social media among marketers, but also indicates that several marketers consider social media to have made a positive impact on their overall bottom line. Similarly, the report claims that 67% of those marketers surveyed are looking to boost their social marketing budgets this year.
This information is valuable to marketing teams all across the country, whether they are promoting small businesses or large corporations, because it further asserts the monetary value of investing in a social media strategy. As social media continues to flourish as a major marketing channel, companies and brands should undoubtedly be making room for it in their budgets, especially considering their audiences, and their bottom lines, will thank them.