Are you already familiar with stock image sites for your website and blog posts like GettyImages.com and iStockPhoto.com? These websites are two of the most well known and most common sources of stock imagery, resulting sometimes in an overuse of their inventory by their users. When you use these generic and popular images for your website and a visitor finds them familiar, they lose their desired impact — and your marketing could suffer as a result.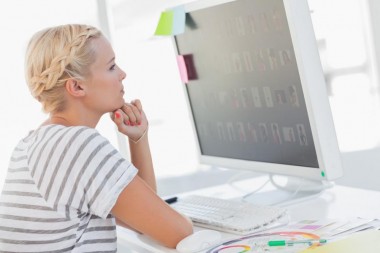 If you want your website or blog to stand out, reach beyond these commonly used stock image sites and find something a bit more unique.
One of the best, and least known, stock image sites out there is YayImages. If you find yourself needing images on a regular basis (like for weekly blog posts or daily social media updates), YayImages just may be the best choice for you. This unique stock image site offers an all-you-can-eat model — allowing you to use as many images as you like for one monthly price. In the end, this approach can be much less expensive than the traditional a la carte pricing model.
Unsplash is another choice you may consider if a high-quality aesthetic is imperative. Like YayImages, Unsplash is a lesser known stock image site, so the images there tend to be more unique and less cookie cutter than the competition. The images available for download at Unsplash have all been contributed by professional photographers, and the high quality really helps them stand out.
Gratisography offers new photos every week, all provided by photographer Ryan McGuire. Photos are free for personal and commercial projects and are free of copyright restrictions. Similarly, Splitshire offers free stock photography that is copyright free for personal and commercial use. Splitshire has a great categories feature on the left-hand column, making it a bit easier to sift through the libraries and find what you're searching for.
No matter where you get your stock images, it is important to choose your subject with care. When choosing images for your website or blog post, don't limit yourself to only using literally-representative images. Sometimes you need to think outside the box and choose an image that evokes the mood you are trying to create, or triggers an association otherwise not considered — not merely recreate the image in the reader's mind.
Are you blogging about your favorite wine? You could certainly post a stock image of a wine glass, but every other wine blogger out there is doing the same. Why not post a different image evocative of the craving for relaxation and contemplation — like a candlelit table or a roaring fire? This kind of image can evoke a strong emotional response in the reader, making it much more effective in inspiring the marketing action you intend to promote.
Selecting the right imagery is crucial to effective online marketing. Take the time to explore alternative image sources and unique image choices to help your messaging stand out among your competition.