The invention of the Internet changed the world of advertising in a myriad of ways. In the pre-digital age, business owners' broad advertising options were limited to TV or radio, but those options could be prohibitively expensive. They could place classified ads or buy space in the local newspaper, but that could limit their scope and provide uncertain results.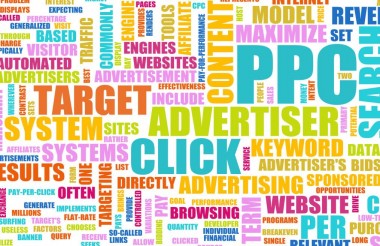 The Internet has vastly improved the advertising landscape for many companies but there is still a great deal of confusion surrounding the subject of online advertising.
For example, pay per click advertising (PPC) can be a cost effective way to build brands and gain new customers — but PPC ads are not right for every business. Here are a few things you need to consider when deciding whether to use this modern form of marketing.
Is Your Budget Big Enough?
While PPC advertising can be a cost effective way to market your business, it is not always as cheap as some business owners think. Before you embark on any PPC marketing campaign, it is important to evaluate your company budget and determine how much money you have to devote to PPC on a daily and monthly basis.
At that point, you can have your agency or Google AdWords representative provide a competitive analysis of how your ads will fare against others in your geographic area and industry. If your projected clicks per day total or ranking are not competitive, you'll need to consider upping your budget or forgoing the campaign altogether.
How's Your Website?
PPC advertising won't do you any good if you do not have a good website. Ads need to have a "post-click" destination that serves up more (and relevant) information on the topic.
It's also important to make your website is top quality and easy to navigate. It is the first thing all those PPC customers will see, and you want to make sure that first impression is a good one. PPC advertising can be an excellent way to drive customers to your virtual storefront, but it is up to you to create an attractive environment they will want to enter.
Are Your Buyers Searching for You?
If potential buyers are regularly seeking you out using relevant keywords, your company can probably benefit from PPC advertising. If not, you'll need to spend some time evaluating your strategy or consider directing your budget to other forms of marketing.
There are a number of ways to determine how your customers are finding you and what they are looking for. If you have a website, you can use analytics to determine where your customers are coming from and what drove them through your virtual doors. You can also use market research and customer surveys to gather this vital information and determine the potential value of PPC advertising for your business. In addition, you can use a variety of online tools, like Google's own Keyword Planner, to gain insight on what searchers are actually searching for.
How Strong is Your Digital Presence?
While PPC advertising can be very effective, it is not always enough to support your company or get you the results you need to make your business successful. Before you start any PPC advertising campaign, it is important to look at your marketing strategy and determine how PPC can complement your overall digital presence.
Do you have a functional and inviting website, targeted landing pages, email newsletters, and other digital display ads? PPC advertising can be an excellent adjunct to these other forms of online marketing.
Questions about whether or not your business should be using PPC advertising? Or if you can be competitive with your budget? Contact us.